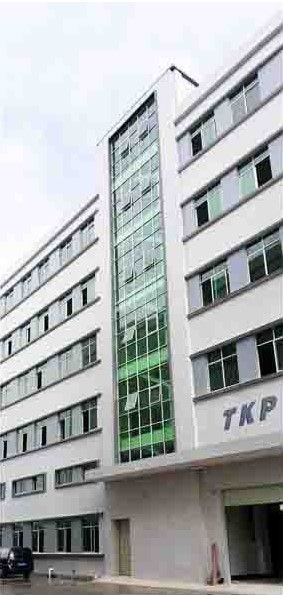 Company Overview
We highly expect to create a mutually prosperous and win-win future with you!
Taiwan King Pin Terminal Co., Ltd. established its own brand of "TKP" in 1987 and has committed itself to the designing and manufacturing of all sorts of electronics and computer connectors. After years of reformation, innovation and R&D, several of our products have obtained recognitions such as UL, SCA, TUV and invention patents. We not only have a comprehensive designing and developing management system, but also possess precise die mold manufacturing, high-speed progressive stamping, plastic molding, and automation facilities. We also introduced high precision experimental and measuring equipment. Upholding technology innovation as our guiding concept, we continue to produce new products with high technology and high quality. TKP strictly implements the quality assurance system of ISO and is an outstanding ISO-9001 connector manufacturer.
---
The major businesses of TKP includes connector designing and the manufacturing and distribution of electronic components that are widely used in fields such as consumer electronics, computer peripherals, telecommunication, automobiles, video games, digital products, OA, internet facilities and others. We can also conduct designing, development and manufacturing in accordance to the need of our customers. Globalization is our ultimate goal in order to keep track on the needs of the market and customers.

The competitive edge of TKP is that we continue to regard reformation as the starting point of development and continue to conduct self-reformation.

Regarding corporation governance and organizational operation, besides implementing comprehensive quality systematic management, we also follow the principal of "concentrate on researches and provide diligent services".

We utilize new technologies on the product manufacturing to produce reliable and innovative products and provide outstanding services to our cooperation partners. Besides the endless efforts on improving our business performance, we also abide to legal regulations to display our corporation values, thus allowing us to pass the investigation of [TÜV Rheinland] and gained its recognition.

Honesty and modesty are the starting points of our actions and we work hard to construct mutual "respect and reliability" with all our interested parties!

Thank you for visiting the official website of TKP. The reference data provided here can provide you with descriptive references on your R&D, designing and procurement. We expect to construct an extraordinary vision for our partners.